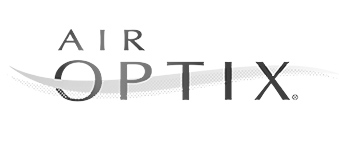 Air Optix
Utilizing silicon hydrogel technology, Air Optix contact lenses are well known for comfort and oxygen permeability. They are available in a variety of prescriptions and varieties, including toric lenses.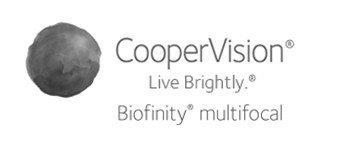 Biofinity Multifocal
As we grow older, we lose the ability to focus on up-close objects, especially at night. This condition is known as presbyopia and begins around age 40. Balanced Progressive™ technology allows users of Cooper's multifocal lenses to focus with ease and provides long-lasting, 30-day comfort.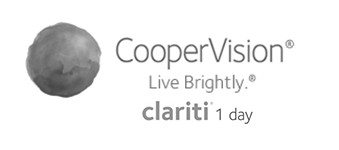 Clariti 1-Day
All Clariti 1-Day lenses feature high water content — a key feature for comfort. AquaGen™ technology makes it possible. The AquaGen™ process creates a lens that naturally attracts and binds water molecules to the lens surface, so your eyes can stay moist and comfortable throughout your day.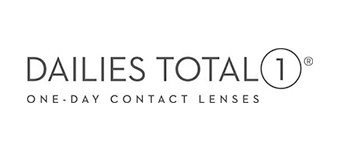 Dailies Total 1
Discover a new era in contact lens comfort. Designed with a surface of over 80%* water content, nearly the same as the surface of your eye, Dailies Total 1 leave a feeling of exceptional comfort until the end of your day.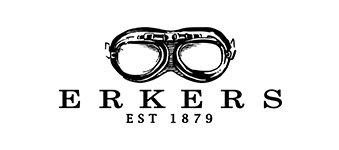 Erkers
Erkers presents the epitome of class with eyewear being a family business since 1879. Through five generations of original ownership, Erkers knows fine eyewear. If you want to channel the spirit of St. Louis while knowing you are truly prepared for any endeavour, allow us to fit the perfect Erkers to frame to your world.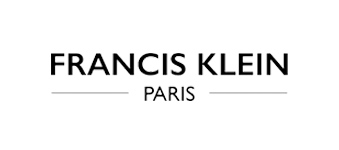 Francis Klein
Since 1970, Francis Klein has handcrafted designer frames to become a staple of your wardrobe. This family-run business has a team of talented artists who use their extensive skills to create mall works of art for each part of glasses. More than functionality and comfort, Francis Klein frames are uniquely designed with high-quality materials in the heart of France.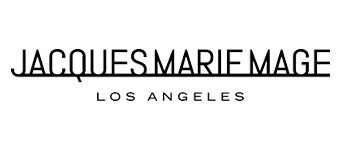 Jacques Marie Mage
JMM (Jacques Marie Mage) is a Los Angeles based producer of designer, limited edition goods with a focus on micro-produced artisanal eyewear. JMM combines world-class craftsmanship with advanced production methods and an array of luxurious materials to produce bold, geometric frames that draw inspiration from various countries, cultures, and generations. Designed to be powerful, playful, and meaningfully idiosyncratic, JMM creates sophisticated statement pieces that offer a unique perspective.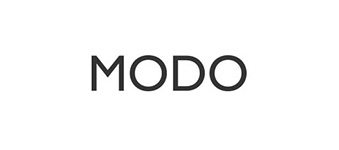 MODO
MODO is dedicated to consistently designing eyewear that blends effortless minimalism with harmonious functionality. Their creative inspiration is found in the cities MODO resides in: New York, Milano, and Stockholm. Inventive technology and colorful designs achieve a highly unique collection of beautiful frames.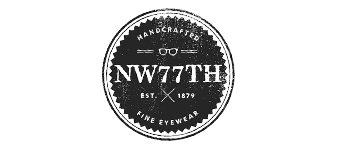 NW 77th
A history dating back to 1879, NW 77th - by Studio Optyx Eyewear - is a line of stylish frames made in St. Louis, MO. As the oldest eyewear company is still run by descendants of the original family, Studio Optyx brings a new sense of fun and distinctive style to an established and storied brand.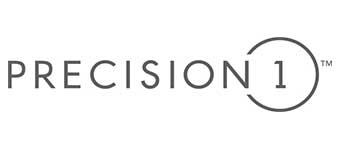 Precision
Precision Contact Lenses carry 34 years of quality and innovation with them. All of these special lenses are made to order, providing vision quality and comfort tailored to your exact needs.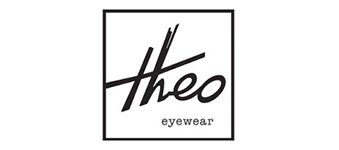 Theo
THEO eyewear began in 1989 in Antwerp, Belgium. The concept behind THEO frames is to create eyewear that turns heads and leaves a lasting impression on those around you. This memorable line of eyewear features bold and colorful designs that you will not find anywhere else. If you are looking to compliment your personality with something truly unique, check out the full collection of THEO eyewear.
Pay Us a Visit
Find us on the corner of East Main Street and South Rangeline Road.
Where to Park?
There is parking available behind the building.
Address
19 E Main Street
Carmel
,
IN
46032
Our Brands